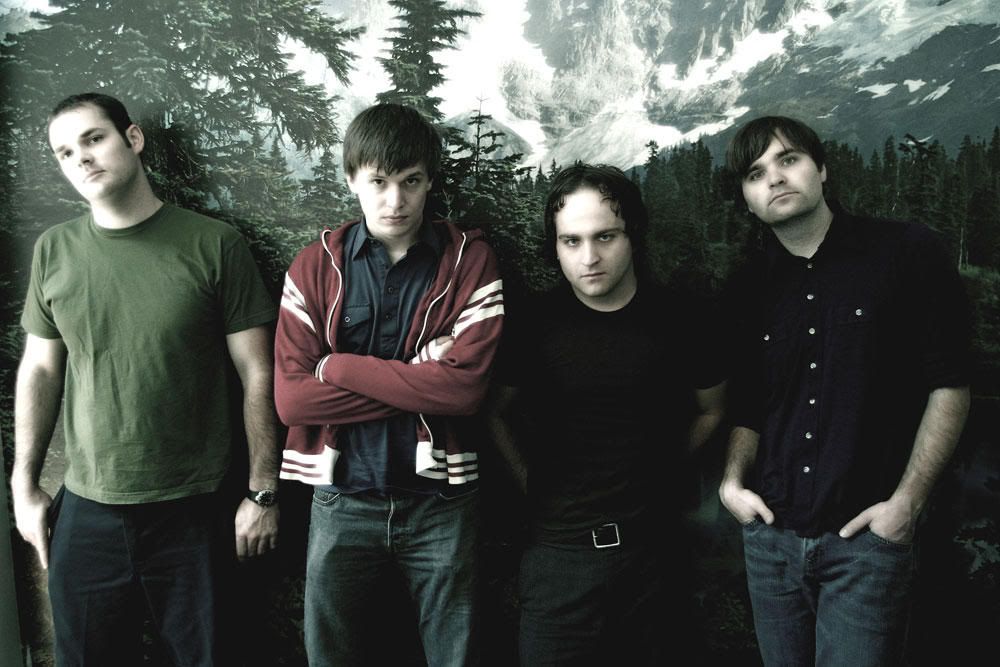 When I was down in austin, I went to visit some old coworkers and favorite bands at the Chop Shop/Atlantic Records showcase (oh hai Tally Hall), and while I was there I heard what had already been repeated to me ad nauseum.
"The new
Death Cab For Cutie
album is AMAZING."
I used to be a really huge DCFC fan.
Transatlanticism
was my "jam," so to speak. The first time I heard it played in its entirety I was making out with a boy in the back seat of a car and I made him stop kissing me just so I could pay more attention to the album, that's how good it was. It is brilliant and the title track makes me weep like a baby. I gave that album out as gifts to my younger sister and her friends and told them that they MUST hear it. Then I worked at Atlantic around when they got signed, and then
Plans
came out, which was like... good cred for the label but kind of so-so hum-de-dum as far as an album goes, and was like NOTHING in comparison to
Transatlanticism
.
So in May the band is releasing their second major label album, entitled
Narrow Stairs
. And it is reported to be, like I said, AMAZING. And let me just say that if this first single is any indication, I am going to be completely in love with this record. I mean, FOR ONE THING, THE FIRST SINGLE IS OVER 8 MINUTES LONG!?!?!?! When was the last time a major label let something like that happen? Love. It.
Death Cab For Cutie -
I Will Possess Your Heart