hello it's...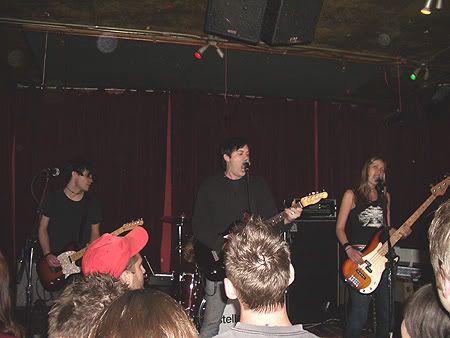 Ligers!
Ah.. serious amounts of last minute awesomeness at Luna Lounge Friday night, pulled me away from my dinner with a mad dash through the Lower East Side, which left me feeling totally queasy but it was well worth it I think just to here rockness from one of my new york favorites. They played through their entire new album and finished with the triple threat of "in the walls" "jenny" and "my coco."
This show and the running and not eating made me too wiped to do anything else I had planned so sorry to anyone I disappointed and who rang my doorbell into the wee hours... I just didn't have the energy. Apparently vacation takes a lot more out of a girl than originally thought or planned for. This weekend I um... also went bowling? Yeah, seriously. It was fun though, as I am gutterball queen of the universe. Girl has no aim.
This week is shaping up to be all sort sorts of crazy. More later...