FRICTION
is back! And they have a sweeeet line up for you. I still have not been to
LittleField
but I am excited to check it out, and see the always awesome
Pretty & Nice
.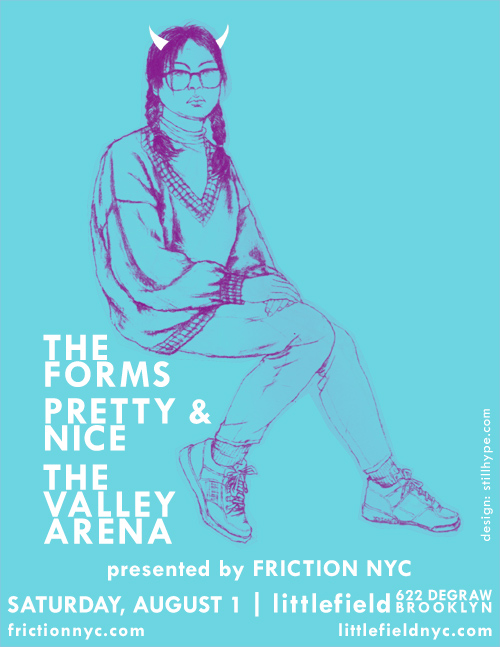 The Pool Parties are back! Last week was fun, the breeze off the water was excellent, and I actually really enjoyed Mission of Burma. I do kind of miss the Dewars though, and I never thought I would say that...
Siren Fest
is tomorrow, and I will totally be there and I am really glad they decided to keep it going this year even though the headliners are kind of weak - the supporting bands totally rock. I'm def excited to see
Frightened Rabbit
(my fave album of 2008!), thee Oh sees, Future of the Left, etc. etc. yay.
Finally, since I haven't posted tunes in a while, here are some of my current favorite listens for the summer:
Julian Plenti -
Only If You Run
The Honors -
Knees & Elbows
Passion Pit -
The Reeling
Thee Oh Sees -
Ruby Go Home
Skybox -
Everyone Falls In
Darlings -
If This Is Love
Surefire -
She's Golden
Mia Riddle -
Echo
Fanfarlo -
Finish Line
Dirty Projectors -
Stillness Is The Move
ArpLine (formerly The Kiss-Off) -
Weekend In Colonies