I would be at this party Friday night: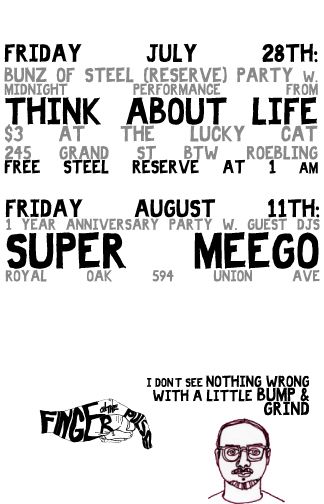 I missed Think About Life when they played at Knitting Factory with Art Brut and Art Brut 47 and have regretted it ever since because a bunch of people I know raved about the show.
However, there is NO WAY that I am missing the Super Meego party on the 11th, thrown by the non-stop dance machine that is
Finger On The Pulse
. Super Meego are djs from the chicago group
Walter Meego
(they are playing at
Pianos
that same night and you should go). I'm so excited, though I wish that Darren from
The Changes
was going to be there so that he could dance with me.
Walter Meego -
Through A Keyhole