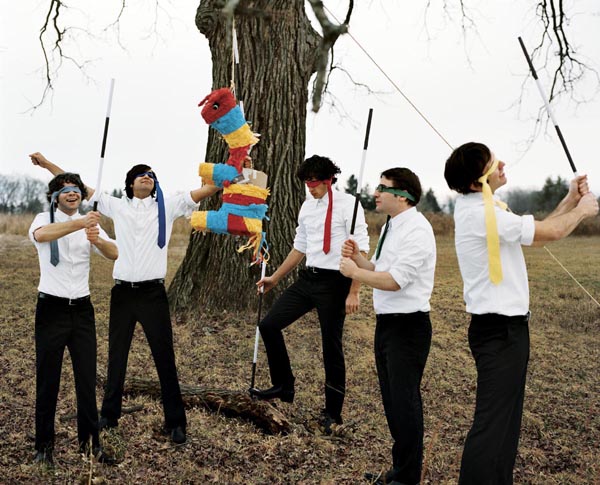 It is a really HUGE week for Tally Hall and Tally Hall fans, so here are the facts that you need. Ready? Ok!
Tally Hall's Internet Show (T.H.I.S), premieres TODAY (zomg) exclusively at
tallyhall.com
. It isn't up yet, but hopefully SOON. You can watch the
trailer here
. This marks the first time that a major label, Atlantic Records, has executive produced an Internet variety show (so very innovative of you, Atlantic Records!).
According to the band:
"T.H.I.S." is a variety show in the vein of "Monty Python's Flying
Circus," "The Muppet Show," and the Monkees' "Head." "It's difficult to
summarize something so varied in a single quotation," says drummer Ross
Federman, "so we say that it's a show about everything."
In addition, Tally Hall will appear on Craig Ferguson tomorrow night, where he will be charming and british and they will be awesome. This is all to promote the internet show.
Finally, while at Lollapalooza, Tally Hall were commissioned by Blender to interview a bunch of the other bands that were playing the festival.
Here is a video of what they came up with
(journalism? kiiiinda not their forte).
signed,
your pretty much totally unofficial tally hall blog correspondent/regurgitator of facts:
nora
Tally Hall -
I Know It's Just The Same